Special Thanks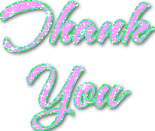 My Brother-in Laws STEVE & TODD ROCK! So does their friend Charlie and our friend D.J.
While I was in Indianapolis having fun, these special guys kicked my NASTY Landscaping Job (that we paid for last year) in the butt and completely redesigned everything.
They chopped a HUGE pile of dead branches from the over crowded trees in our mini forest, thy laid down new ground cover to prevent weeds in my garden boxes, they laid down new mulch, and WHITE ROCK (HEAVY STUFF), they spread out all the new dirt, redesigned the front walk way, with a fountain and everything (I LOVE FOUNTAINS) and made my mailbox the feature of the
neighborhood
. Thanks to them, when everything grows in, my house will be the best on the block. I have to take some pictures but I have not had a chance yet.
Words can't really explain how awesome it is to have brothers who will do stuff like this for you. They do it and they do it with hopes that it makes you happy and that you love it. I do, and I just hope they know that I totally appreciate it. I know it is really hard work. I really admire their creative talent and how they work together too. They should seriously open up their own landscaping business. I think they would be really successful.
THANKS THIS AWESOME GROUP OF GUYS (Sorry Charlie I don't have a pic)!!!